Discover more from Vikesh Tiwari
My personal Newsletter on SaaS, Sales, Automation, and Life.
Are you launching a product? See how we made $450K in the first two months
Vikesh here from TexAu and in this guide, I will be showing you a step-by-step process to make your first product launch successful, don't forget to read the last part 😉
It's been almost a year now and I still get questions on how was the launch of TexAu on AppSumo, why did I decide to do a lifetime deal of TexAu, how to make a successful product launch and what problems did I face.
In this guide, I'm going to share everything that I have learned in the past 10 months after launching our first product and generating $450K in total revenue and over 5000+ customers in just 2 months. Make sure to grab a coffee and open your notebook to write the points or simply bookmark this page right away to come back and refer to the content when you're launching your product.
So…
How to make a successful product launch
We are going to divide this guide into three sections,
what we should do 3-4 months before the launch,

what we should be doing during the launch, and,

what we should do after the launch to retain the customers.
Let's start with the pre-launch preparation
What we should do before launching the product
This is one of the most important steps. Once your product is ready with basic functionalities you must start planning this part. You just need to make sure at least it works for the beta users to give you feedback and provide suggestions and ideas on what to improve and what to add.
It is perfectly fine if your product contains bugs or it is half-baked, you don't need to make it perfect for the launch.
1. Invite beta users to try your product
Once you have a product with basic functionalities the very first you need to do is reach out to targeted groups, communities where your ideal customers hang out and drop a post about your product and what you are looking for.
Here is what I did:
I made a list of different Facebook groups (around 6-8 ) where I can find beta users

then I sent messages to a few very active members from each of these groups

Once I received a green light from them, I invited them to our close Slack group and gave them access to our product.

They started using the tool and then after exactly 2 weeks I went ahead and wrote a post in that group.

Those members from the group who were already using the tool, I encouraged them to write a comment and mention this is legit and it works 😉
What is the benefit of this approach?
When the active members of the community will go ahead and write the comment, it brings trust among other members

The more people commenting, the higher will be the reach, in any active community when there are 50+ posts every day.
DO NOT SELL OR SPAM, it won't help and you will be removed from these communities. You will regret this always, as you may never be able to reach out to those community members again.
As you can see in the image below, this is our TexAu Slack Community, we launched the product in November 2019 but started our beta program almost 6 months ago in June 2019. This helped us tremendously in getting the product right with correct feedback and feature suggestions.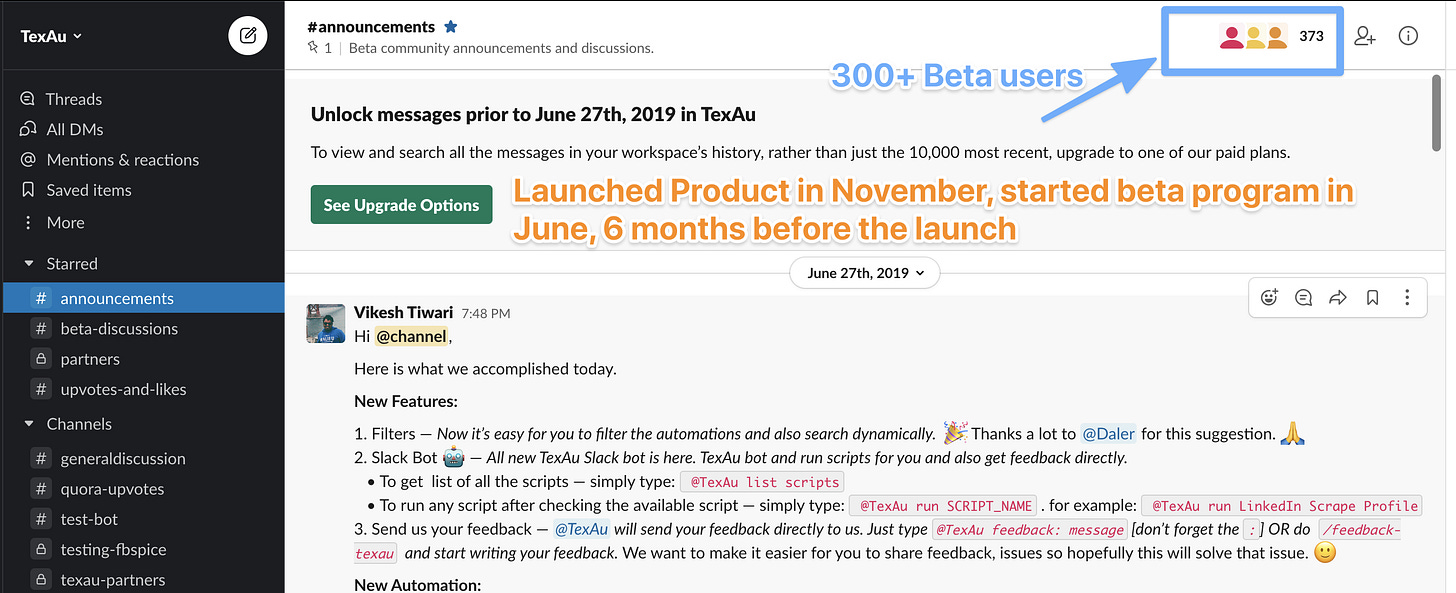 So, the first step is getting beta users to try your product and give you feedback at every stage. Be communicative, ask them everything you are doing, and hear their opinions, incorporate the requests or keep a note, you never know when you need to revisit and look for these suggestions.
In return, you can offer a discount for the lifetime to your early adopters or give a free account. We offered an account to most of our beta users who were active in the community.
2. How to design your website for the launch
Designing a simple and nice-looking website for the launch is very important, it is more of a landing page than a whole website. This is the pattern I follow while working with clients:
You don't exactly need to copy this pattern but it works well, you can keep this as a reference to include all the parts on your landing page.
---
1. Introduction
Start by introducing your product or the pain that you're solving.
2. Illustrate the problem (pain)
Describe the problem or pain in more detail. Your aim is for your target audience to read this part and think "It's like they're speaking directly to me".
3. What will the customer get out of this (the dream)
This is where your customer will be when they buy the product (or sign up to your free course). How will their life be better?
4. Your offer (the fix)
Get into the nitty gritty of what you're offering them and how it can help get them from the pain to the dream
5. Who's behind this (why are you qualified?)
Show that you're a human being and qualified to help them. Include a picture of you, preferably looking at the camera. Help them trust that you're a genuine person who can help. Show off your credentials and backstory (if it is relevant).
6. Call to action (Pricing)
This is where they will take action. Show the pricing if it's a paid product along with some kind of guarantee and testimonial.
7. Frequently asked questions (overcoming objections)
Overcome any objections people might have with your FAQ. This could include things like your money back guarantee, or re-iterating who this is best suited towards.
8. Second call to action
Display a second call to action right at the very end. The same as the first.
9. Include social proof everywhere
Social proof is a way to show potential customers that other people have used this product and had success with it. The most common form of social proof are testimonials. But you can also include case studies, or even banners stating how many active customers you have, or how many 5 star reviews. Include these in as many places as you can, throughout your entire landing page and don't hide them behind sliders or carousels – they need to be front and centre.
---
3. Make sure to set up pixels for retargeting
Once your website is up and running, make sure to set up an email campaign or use Intercom or Gist to set up an email sequence. I won't be discussing onboarding emails or user customers onboarding but one important step you need to do here is, set up Facebook, Twitter, and LinkedIn pixels properly on your website. This will help you a lot in retargeting users who are visiting your website, filling forms, or performing actions but not converting.
You will be able to set up a Lookalike Audience or Custom Audience with this data on Facebook and generate interests again for these users.
We at TexAu did not run ads but our friends at Infinity (Airtable alternative) did this very well during their launch and it worked really well for them. Stefan from Infinity told me how important this step
It just takes 15-20 minutes to set up Facebook pixels and event tracking on each page and buttons on your page using Facebook's pixel plugin, don't forget to do this.
Infinity is still running ads ( at the time of writing this ) and targeting the users. As you can see in the image below: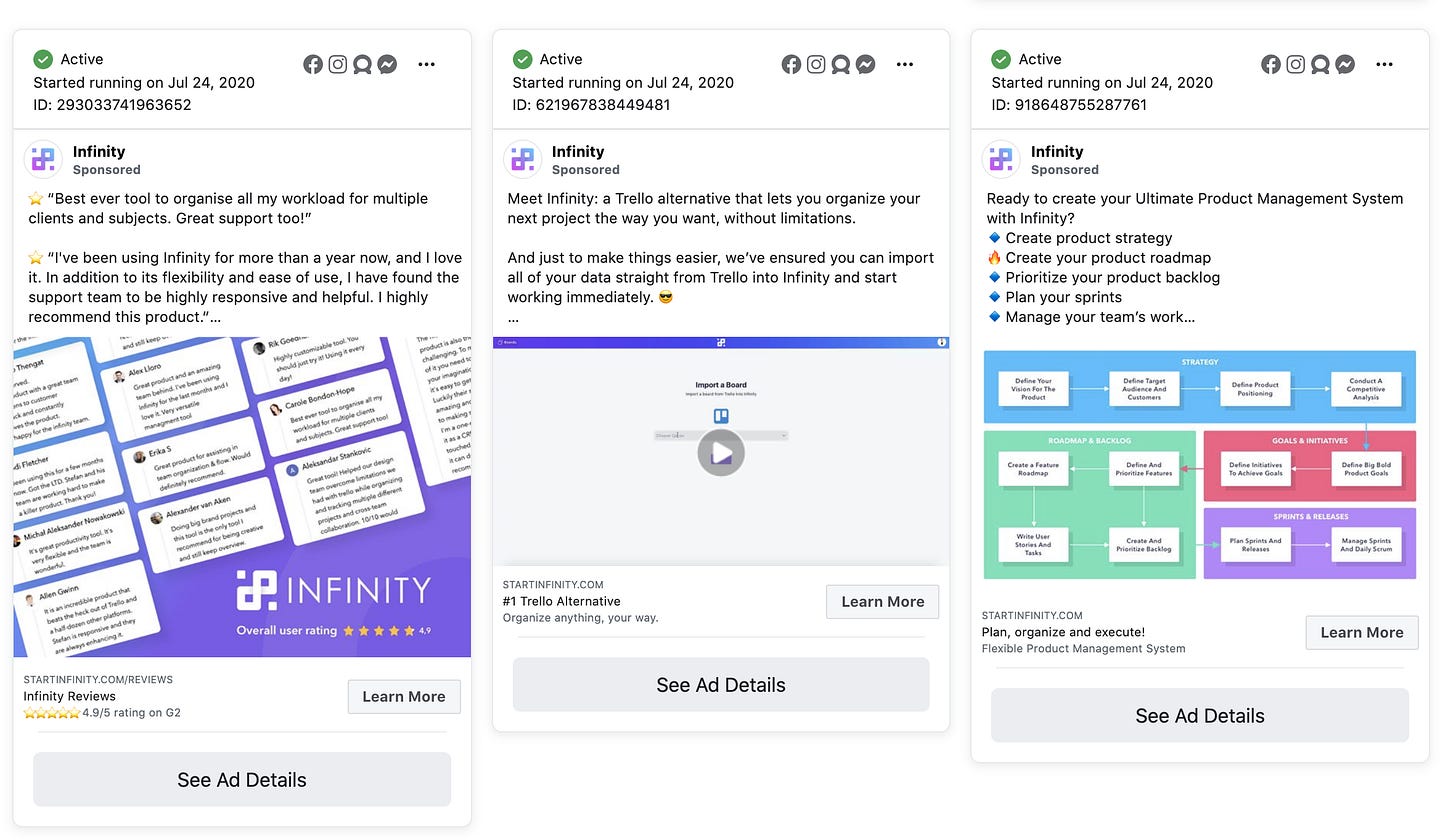 —————————————————————————————————————
NOTE 📣: You can use TexAu to check Ads any page is running and also pull all the ads from the Facebook Ads library.
—————————————————————————————————————
4. Keep your Help Center and FAQs up to date
As you are now close to launching your product, make sure you have in-depth documentation of all the features and you have written all the basic queries related to your product, pricing, features, and discounts. This will reduce the load on your Customer Success team and you won't get way too many requests when it's your first week on the web and you are getting lots of leads on your website.
We learned this hard way, during our AppSumo launch, we have only a few articles and how-to guides and as we are an automation platform which has a bit of a learning curve, we were getting over 200+ queries every day in the first week later I added a dedicated FAQs section from all the queries customers were asking and put it on the top. You also need to make sure you keep updating FAQsbased on questions your users and leads are asking.
Make sure to create 5-6 product demo videos and publish them on YouTube, this helps people from different countries and languages to easily understand what you do and decide whether it's a good fit for them or not. You can make use of Fiverr to find someone to transcript and give voice to your product demos in multiple languages.
5. Understand the key events and keep a track of it
Intercom is a great tool for keeping track of all the events inside your product and also to keep all the data of your users to easily identify the basics, for example, their plan details, coupons they purchased if you are doing a Lifetime deal, then how many codes they purchased, you can keep track of almost all the activities and key metrics using Intercom. Intercom can be very costly but they have Startup Program pricing which is $49/month and you can use that for a year. I think it's a great deal and you use to give it a try for one year, if you are profitable and growing after one year, you can stick with them or move to any other tool.
You can use any good customer event and tracking tool you feel comfortable with — HelpScout, FreshChat are good alternatives too.
We are using Intercom for TexAu and we have very deep integration to keep track of metrics. As you can see in the image below we push all the basic data of all the users on Intercom and it helps quickly check all the basic details of the users. This saves us a lot of time. As of today, apart from all the events that Intercom tracks by default, we are also tracking over 20+ other user events.
📣 The more events you track, the better you will understand your users. This will help you a lot in writing your onboarding sequence. 📣
I can write a dedicated guide on Event tracking and how to use different tools to set up basic tracking inside your Product, if you are interested, make sure to mention in the comments.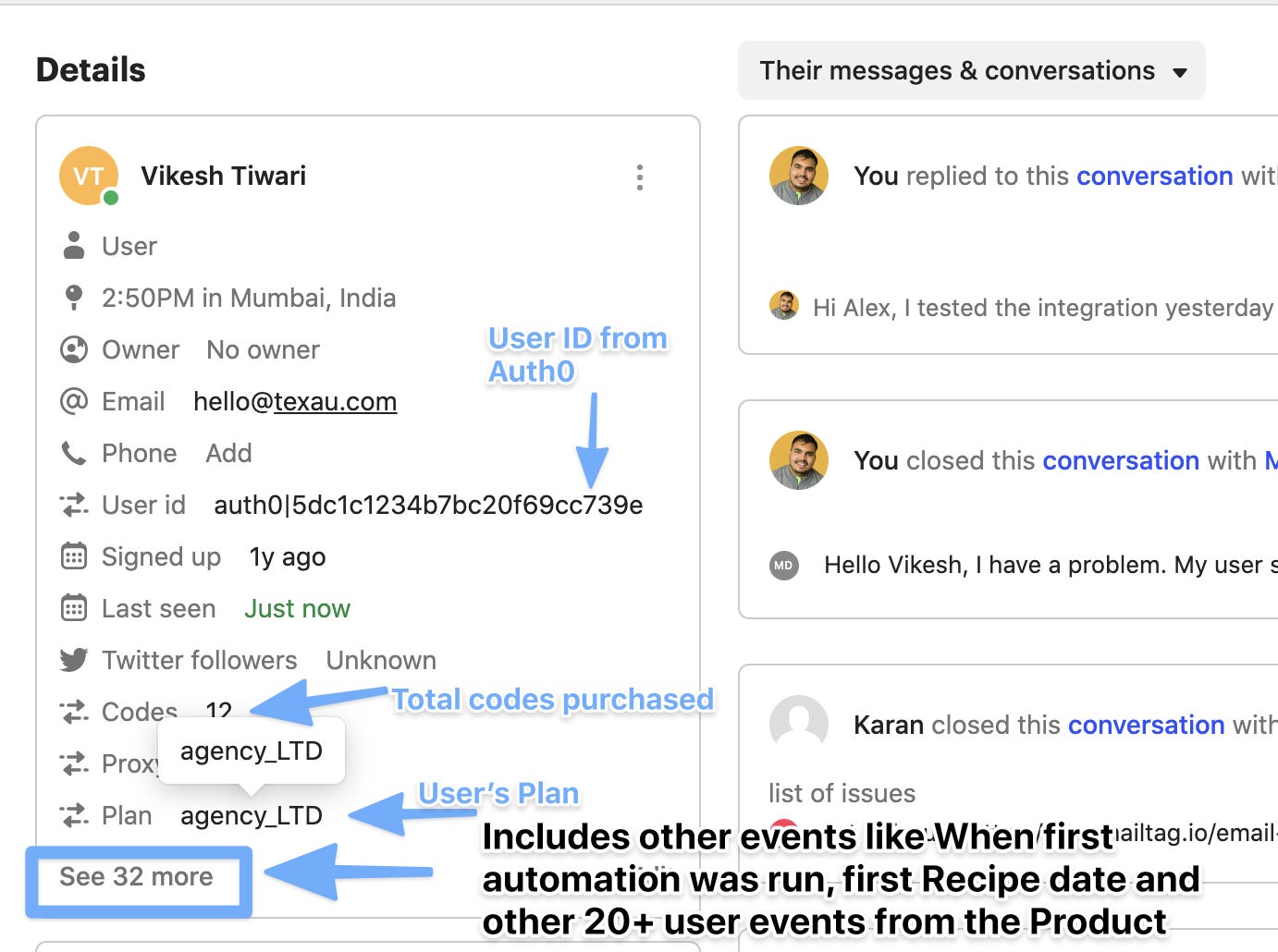 ---
Now that we are prepared with our product and done with all the basic requirements, it's time to launch the product.
What we should be doing during the launch
Let's see at what places we released our product and get the first set of customers, we will also discuss how to keep the users in the loop as you are running your campaign to attract more and more users.
1. Decide where and how do you want to launch your product
There are multiple ways to launch a product in the market and it's up to you to decide which route you want to take. Usually, we first do a sale at a discounted price and later increase the price to get monthly users. I have seen SaaS Founders debating on doing a lifetime deal or giving a monthly discount during the launch, let's discuss the pros and cons of both.
Lifetime Deal
A lifetime deal of your product is good if you need,
Pros
Instant Revenue to sustain for the next 6 months

More customers for the feedback, suggestions

Instant visibility on the web

LTD customers can be considered as your army, whenever you need any support, they will be there to help.
Cons
You may have a hard time converting LTD members to monthly users

It can add a load on your Customer Success team

You must make sure to keep the communication clear while running the Lifetime Deal on what feature they will have to access and what they need to pay for. Many founders get into trouble when they release that great feature and decide not to offer to LTD members.
Monthly Pricing
You can also go through the Monthly discount or yearly discount route during the launch.
Pros
You get monthly paying customers

Fewer customers but more engaging as they have paid for it.
Cons
Less visibility on the web

Turning profitable takes time
---
We had done a lifetime deal of TexAu with AppSumo, the reason I did a lifetime deal because this was my first SaaS and I needed a partner to give this a boost on the web. AppSumo has great reach and with the potential to reach over a million targeted users, it was a no-brainer for us. We do automation and I knew it will be hard for us to get initial monthly paying customers. We launched our Lifetime deal on AppSumo and kept it running for 2 months.
At the end of the launch, we sold in total 9191 codes after all the refunds. One code was for $49 so you can do the calculations 😉. We had 2094 refunds as well, which is quite a lot, this is because the product is slightly technical and few users did not find it useful.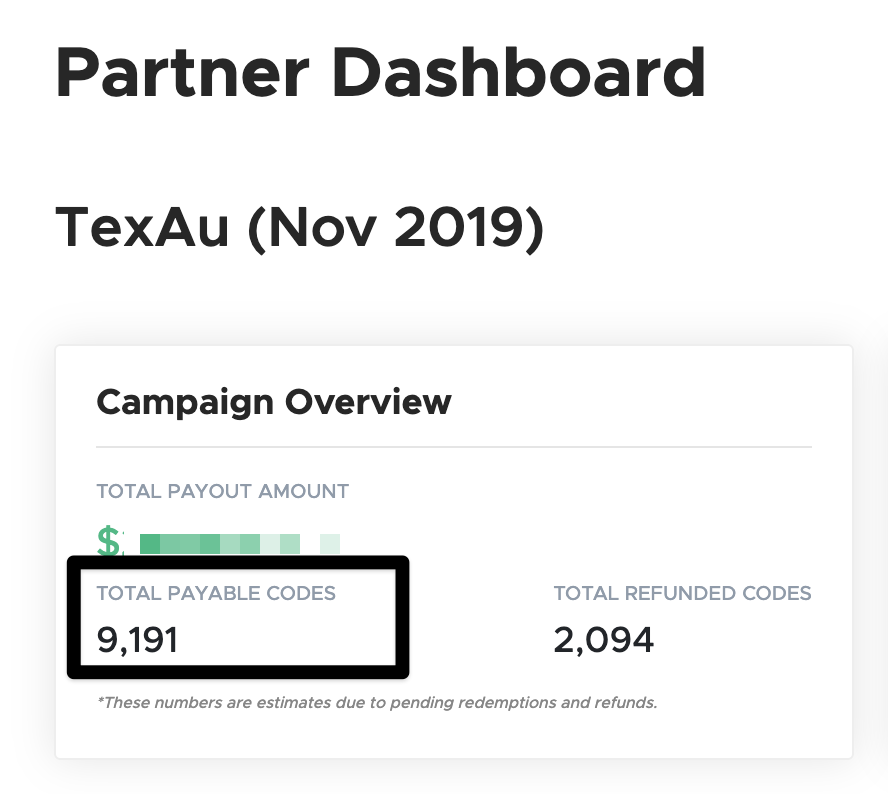 If you are interested in launching Lifetime Deal, there are multiple ways to do it, shoot me a message on Facebook or write an email, if you want to consult on this topic.
2. Places to write about your product
Here are top places to write and share your product
ProductHunt — We all know about it, I will be writing a separate post on how to launch a product on ProductHunt

AppSumo Marketplace — You can launch your monthly or lifetime deal on AppSumo Marketplace, this is not the main AppSumo launch but it works.

Facebook Groups — Check Martech, LTDF, SaaS Founders & Executives and the list goes on. If you want me to share a list of Facebook groups, let me know in the comments.

Beta list — https://betalist.com/

Hackernews — https://news.ycombinator.com/

IndieHackers — https://www.indiehackers.com/

Reddit — Reddit Side Project and Reddit Entrepreneurs are great subs.

AngelList —https://angel.co/
You should definitely create accounts at these sites and write about your product and why you are building it. Don't spam in communities, just be nice and friendly. I still regret being removed from a few groups ☹️
Now that you are done with all the preparation and also decided what you need to do, Lifetime deal or simply running a fixed yearly or monthly discount for a short period.
3. While your campaign is still running
While your campaign is still running, it is very important to keep posting updates to keep the fire burning, this creates great engagement and curiosity among all the members indifferent.
Pabbly was running a lifetime deal a few months and they did this very well. I was seeing constant updates from them in their group which was really good.
At TexAu we did too during our promotion and it helped us a lot. You need to keep pushing updates and ask the happy users to write about their experience on the web, it can in the group they are part of or on G2 or any other review software. Make sure this does not look like spam, it needs to be honest and open feedback about the product.
Make sure to keep pushing updates every other day to keep everyone engaged.
---
We are getting closer to our last step which is after the promotion. Let's cover that part quickly.
What you should do after the launch
This part is all about retaining customers, getting more feedback and reviews, and converting them to monthly paying customers if you did a lifetime deal. Let's get started:
1. Converting Lifetime deal members to monthly
When you start your promotion, make sure to make a list of all the great features you have and think of one feature that can act as a upsell after your promotion and that will push your Lifetime deal users to get that. This is very important, if you give all the features to everyone then it will be extremely hard to convert them.
For us, we have TexAu Recipes — one of the features that allow you to chain automation and build workflows, it was not available for users who had purchased just one code. Over 3000+ users had only purchased 1 code of our product.
Once the campaign ended, after 2 months, we released TexAu Recipes as an add-on for $29/month and many LTD members purchased that. Also, since users who had purchased one code had received only 20 minutes of execution time to use every day, it was a blocker for many who understood the product and started using it heavily. We converted many of these customers in this set to monthly paying customers with Recipes or upgrading plan to get more automation time 🙂
2. Getting more feedback and reviews
To get more feedback, you need to make sure you are communicative and talking to your customers, helping them in getting things done. If you don't make that connection and not talk to your customers, your users will also hesitate in talking to you. I think this is more of doing a really nice Customer Support and talking to your users, asking what you can do to improve, and in your first year of the product, this will form the base of your brand and you in general as a Co-Founder of the product.
Reviews are equally proportional to better software. You can only ask for a review when your that user is happy and it can only happen that something they wanted to do and it worked.
Find that exact moment and shoot a message for review, it works so well.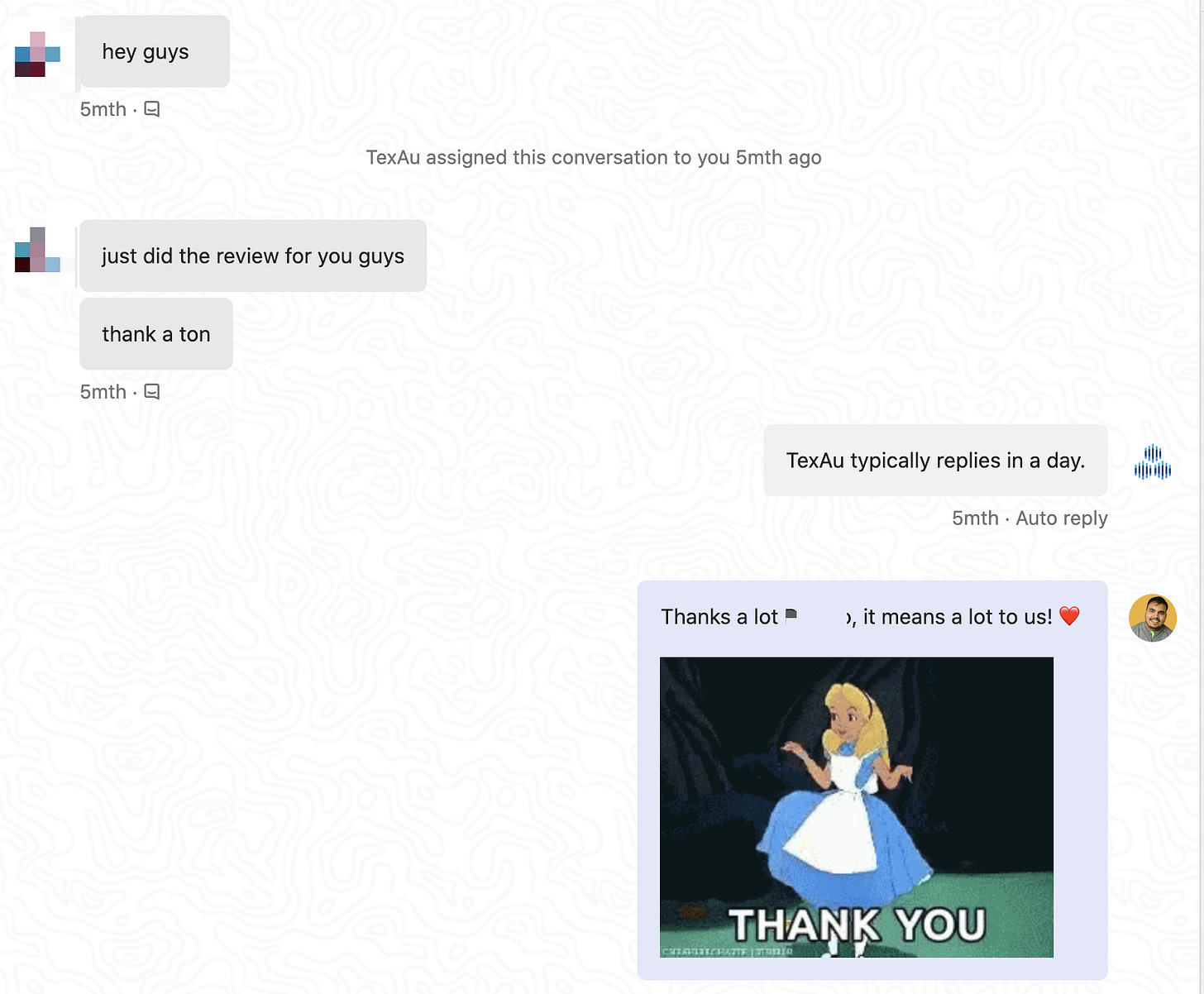 ---
Finally, let's see what exactly worked well for TexAu and how we were able to make $450K from our launch. I'll summarize quickly in points:
Started Beta program very early, 6 months prior to our launch

Built a nice looking website which explains the basic idea

Ask beta users to post their feedback and review on our AppSumo product page, as they were already using the product.

Kept pushing all the updates on our AppSumo page and made sure all the customer queries are being responded to well.

Was active 24/7 in all the communities and groups to keep track of what users are discussing about TexAu and replied to every single user queries.

Asked for reviews at the right time

Built the trust in the community members and users with the product.
We were able to achieve this without running any ads.
What else?
One last thing, if you want to stay connected with your users, make sure to create a Facebook group or a forum. The group works very well.
Also, you can ask for a LinkedIn profile after signup or during onboarding and use TexAu's "Send A LinkedIn Connection Request" automation to stay connected with your users on LinkedIn.

Even if you don't have a LinkedIn profile, it's fine, TexAu also has LinkedIn Profile Finder automation, which can find LinkedIn profiles using Full Name and location data, with up to 80% accuracy.

If you would like to use TexAu, just shoot me a message on Facebook and I will enable 15 days of trial for you with a 25% lifetime discount on our yearly plans.
---
One last thing, if you own an agency or would like to grow your business, you can book a consultation call with me here: https://meet.vikeshtiwari.com/texau
---
If you have any feedback and thoughts on this article, don't forget to comment and leave your thoughts.
Thank you so much for reading the complete article, I hope you found it useful. If you want to keep reading some of the best automation and growth guides 🙏
Follow up post on this about customer event tracking, metrics, and automation tools to automate all this work is coming very soon 🚀
---